Reza is the owner of Mode Zero — an event management company and danceschool in The Netherlands. In their vision, their framework and solutions empower dance artists, social dancers and aspiring dancers to grow and develop their own unique dance style, giving them tools needed to make progress and improve.
He came in contact with kizomba via his salsa teacher in 2014. His interest in partner dances is what made him start taking classes. As he progressed, he became more and more eager to learn and improve. It wasn't long after that he begun teaching with guidance from Lloyd Winter in which prominently the style "Douceur" together with Avinash. To him, dancing is all about connection. It is a room, it's vibration, energy, rhythm and body movement, all of which you share with your dance partner.
Reza is passionate about dancing. It makes him happy and he finds comfort in sharing his knowledge and help improve — not only himself and his team at Mode Zéro but to him most importantly — the community.
Avinash started dancing Kizomba in early 2015. His great charisma and his style got first notice during his time taking classes at Mode Zero. Soon after, with dedication and motivation he joined the group.
Together with a team of taxis he traveled across Europe, where he gained new opportunities to develop his skills and passion for the dance. After many personal requests; in late 2017 Avinash paired up with other Mode Zéro artists to start teaching. He started to give classes in different countries, namely Russia, Ukraine, Norway, Sweden and Holland.
His specialty and preferences lies in the more urban styles, such as Urban Kizomba, Tarraxa and Douceur.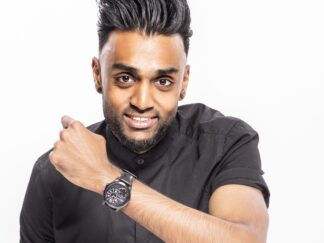 Emma, or in all Spanish speaking countries called "Emita", started dancing Bachata and Kizomba in 2015 during an internship in Spain. As she is also a (Spanish and Aviation) teacher in a school it was easy for her to use her didactic skills in dancing classes. She teaches classes and workshops at dance schools, parties and festivals across the Netherlands and Europe.
During the Covid lock downs between 2020-2022 she got the opportunity to grow more in her own style and develop her skills and passion. Her specialty is urban. To her the most important thing about dance is the connection with your dance partner and playfulness with the music.